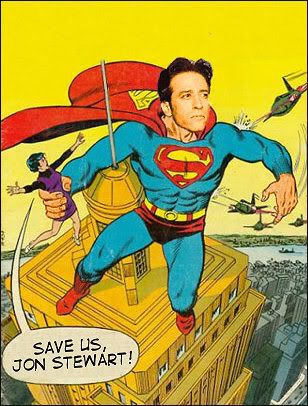 ...than Jon Stewart? What an absolute gent he was on Oscar night to Marketa Irglova. A damn good and funny host to boot. The only people on Oscar night who could possibly be cooler are...
George Clooney
Javier Bardem

Jack Nicholson

Forrest Whitaker (strikes me as the nicest guy ever. And did you hear him sing on Jonathan Ross?)
And that's only people who strike me as being
possibly
cooler. Mr Stewart, I salute you.
On a personal note, for someone with an MA in Film Studies I have seen a worryingly low amount of the 80 Best Film Award Winners.